An ambitious online platform has recently been launched offering users easy access to the contemporary African art scene. The 'Art And About Africa' (AAAA) website allows people to connect directly with established and emerging artists, art spaces and key players. Hoping to provide a comprehensive overview of the continent's artistic riches, it also features an interactive map to create bespoke country-specific art trips and travel itineraries that can be used in the future, pending on the state of international travel.
Conceived by art curator Lidija Khachatourian, she has been involved with African art through an earlier initiative known as the AKKA (A Kostic Khachatourian Art) Project. This latter, a gallery space based in Dubai (UAE) and Venice (Italy), has already organised over 20 exhibitions that have showcased over 30 artists from 11 African nations and produced the National Pavilion of Mozambique at the Venice Biennale 2019.
Of international note, AKKA has collaborated with established artists like Gonçalo Mabunda from Mozambique, Filipe Branquinho also from Mozamibique, and Cyrus Kabiru from Kenya; whilst giving a platform and exposure to emerging talent like Peteros Ndunde from Kenya, Rodrigo Mabunda from Mozambique, Teddy Mitchener from Kenya, to name a few.
Drawing upon her acquired networks and a vast wealth of further research, information and expertise, the new platform is designed to enhance artistic connections, empower the practitioners, unleash the local potential and inspire an international audience to support what is a truly vibrant and burgeoning industry.
The AAAA is currently open to partnerships with entities that can add value to the endeavour and in sharing and appreciating African art. Perhaps also now in the time of Corona, the art world can continue to create powerful connections and organise events through the virtual sphere.
Nahla Ink caught up with Khachatourian a few days after the official launch of the AAAA to learn more about her work background and share a bit more about the project. The launch took place on 20.02.2020.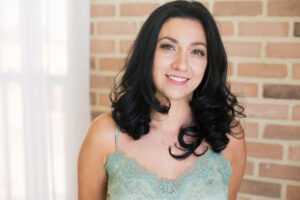 Nahla Ink: Tell me a bit about your background?
Khachatourian: I was born in Serbia when Yugoslavia was still one country but then moved with my parents to Switzerland where I spent most of my young life. There in Lugano I finished my education and became a chartered accountant, a career I worked in for quite some time. It was also there where I met my husband and we became a family. In 2008, we moved to Dubai where we are still based.
Nahla Ink: How did you come to work in the African art world?
Khachatourian: I fell in love with art from the African continent after I came to Dubai and from Kristian, my partner in life and business, who had lived and worked in Liberia for five years and had acquired traditional African artefacts. At first we would travel to sub-Saharan countries for holidays where we would engage with local artists to explore the continent's contemporary art scene.
To be honest, words cannot really describe the special vibe related to the African continent that hooks you from the start and never leaves you. By going to Africa, you learn to appreciate every single moment and you learn to focus on the 'Now'.
Soon we began to build our own private collection and decided to take a step forward by opening the AKKA project. This was and still is a gallery and project space dedicated to promote, support and showcase the work of African artists and African culture. The aim is to give unique experience to visitors, not only by showing them great artworks but also stimulating all their senses by including other aspects, such as traditions, the culture, music, fashion, food and much more.
Nahla Ink: Why the AAAA platform?
The idea for the AAAA was more recently developed as I realised that finding information about art spaces and artists in terms of the African region was a bit challenging and information happened to be scattered between different websites and not always easy to access. I thought of designing the platform to collect and put together all the available data and make it a great resource for everyone who is looking to explore or engage with the creatives working on the continent.
Nahla Ink: Who is the project primarily aimed at and what is the best way of utilising it?
Khachatourian: The AAAA platform caters to art lovers of all types. If you run or own a museum or gallery, or if you are an art facilitator organizing exhibitions, biennials, fairs and other cultural events, you can connect with talent, promote your event, and expand your network internationally through the platform. It is also for passionate museum-goers, enthusiasts and collectors of contemporary art from Africa.
Significantly, also, it caters for new and emerging artists who wish to break into the art world by connecting them with the right people and ensuring they are reachable to a larger global audience, to established artists looking for new opportunities to help them expand and boost their visibility and network.
Unique to the AAAA, one can also generate tailored art itineraries by adding artists and galleries they would like to contact, visit, or follow to preferred lists. Users can then download their lists, which will include all of the most important contact details and locations.
Nahla Ink: Tell me more about the bespoke art tours and who are they for?
Khachatourian: We are still working on this with the aim to launch AAAA Travels later on this year. The plan is to offer assistance based on the needs of our clients, whether that is to connect them with a cultural facilitator or to design a bespoke art-hopping-holiday. The service will be available and can be adjusted to the needs of both an experienced traveller and somebody who is visiting for the first time.
Nahla Ink: Who else is involved with the AAAA project? Do you have working partners?
Khachatourian: The AAAA is privately funded and my team from the AKKA Project is also onboard. We are however looking for technical partners who can contribute to our concept and to the community we are creating. They could be media, travel agencies, content creators and others who would benefit the potential users who are looking to discover the art scene in Africa!
Nahla Ink: What is your future vision for the platform?
Khachatourian: I would love for the AAAA to become the tool that everyone uses when it comes to exploring the amazing art scene in Africa, a platform for exchange and connection between the art makers and the art-lovers.
For more on the AAAA: https://www.artandaboutafrica.com/
For more on the AKKA: http://www.akkaproject.com/