Dear Readers
The Shubbak Festival kicked off last Friday 28th June with the launch of the 'Belonging, Sideways' exhibition at Rich Mix in Shoreditch, followed by a spectacular 'Kahareb' party that went on until the early hours. It brought together electronic and underground artists from MENA who are experimenting with techno, folktronic, global bass, house, trance and more.
Every day since Shubbak has taken over London venues as the comprehensive programme unfolds with more exhibitions, music, talks, performances, theatre, installation, films, workshops and commissioned projects that are all scheduled for up until the 14th July, when the festival ends.
All I can do is direct you to the website where you can see the great variety and depth of what has been so carefully organised by the Shubbak creative-executive team and the amazing artistic collaborations that have been forged to make this festival a success and best edition yet.
For more on Shubbak: https://www.shubbak.co.uk/
Nahla Ink Artist of the Month: Rima Djahnine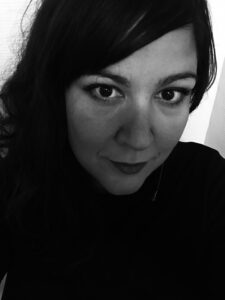 Referring back to the 'Belonging, Sideways' exhibition – curated by Toufik Douib and that I highly recommend you visit – it is where I met Rima Djahnine. Her artwork is on display alongside that of four other Algerian contemporary artists as they explore identity and location.
Looking at cultural diversity, migration and the challenges of coexistence, the show offers work from different corners of Algeria and deals with complex histories, geographies and biographies. Having connected with her, she kindly agreed to be Nahla Ink Artist of the Month.
A visual artist born in 1979 in Bejaia, Algeria, it was the 1990s that profoundly impacted on Djahnine and determined her artistic course. In 1995, one of her sisters was the victim of an assassination and three years later, both of her parents died suddenly. Following these losses and in the midst of the Algerian civil war, Djahnine went to Paris where she began university studies and devoted herself entirely to the arts.
She graduated in 2009 with a Degree in Graphic Arts at the Paris School of Visual Art, and gradually turned to new artistic practices such as photography and video. Her work explores the different facets of exile and the painful issues of being torn away and losing loved ones.
Significantly in 2013 Djahnine received a grant from the Arab Fund for Art and Culture (AFAC) that allowed her to produce her first major artistic project – that same year she returned to live and work in Algeria. In 2016, she took part in a research residency at the MUCEM in Marseilles, wherein a project  would tackle the Algerian post-war and 1990s traumas in collaboration with Giulia Fabiano (anthropologist).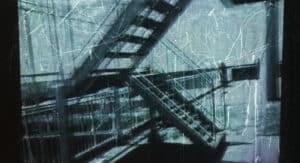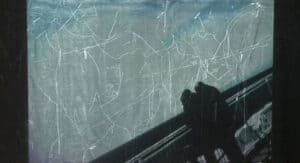 In the resulting 'Return to Intimate Territories, What Remains' series, the image of returning is conceived as a territory that has been constantly rocked by earthquakes as well as migration. Homecoming then charts the act of retracing memories and physical routes, where the reminiscing
of a place merges with sensorial memories.
One part of the series is also a cartography installation and film in which the captures, photos, notes and GPS tracks were collected from groups of people in search for various homes; emigrants who left before, during and after 1962 for economic reasons and the political exiles of the 1990s.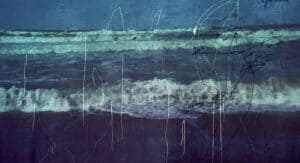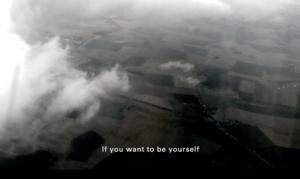 The 'Belonging/Sideways' exhibition is on until 14 July at Rich Mix.
For more on the exhibition: https://www.shubbak.co.uk/belonging-sideways/
For more on Djahnine: http://www.afterthefuture.care/home-lend-rima-djahnine-hazy-line.html
For more on Djahnine: http://www.imagomundiart.com/artworks/rima-djahnine-inclusive-skylight
Arab About London: MENA-Inspired Arts + Culture Events In London
As always, there is more to view, attend and join in. For the full 'Arab About London' listing that is regularly updated with MENA-inspired arts and culture events in our lovely capital, you can find it on Nahla Ink: https://www.nahlaink.com/
If you wish to be in the super know, you can also follow me on Twitter @NahlaInk or on Facebook: https://www.facebook.com/NahlaInk/
Best wishes to all!
Nahla Al-Ageli
Freelance Journalist + Blogger
London, July 2019