MENA Films at the 63rd BFI London Film Festival (LFF)
Guest Post: Dr Khalid Ali
Once again London succeeded in hosting a vibrant celebration of world cinema. From around the globe, filmmakers from 75 countries presented their works at this year's BFI London Film Festival that took place 2-13 October. Bringing new voices beside auteur talent, the festival engaged as always with pressing universal themes. Tricia Tuttle, Director of the Festival commented: ''Like all good art, cinema helps us make sense of the world we live in''.
The diversity of Arab cinema this year was utterly remarkable with seven films showing in the Debate, Laugh, Dare and Create sections of the festival, in addition to two Saudi films in competition. Most of the films came lauded with praise and accolades from previous film festivals; and, it was a great opportunity for Londoners to treat themselves to one, two or more films from the best of what is coming out of the MENA region.
It was heart-warming to see that from the nine films that two were Saudi productions made by women directors at the top of their game. The first was Haifa Al Mansour's 'The Perfect Candidate' in the official competition, and Shahad Ameen's debut film 'Scales' in the first feature competition. Both films featured strong female protagonists fighting entrenched prejudices in their society.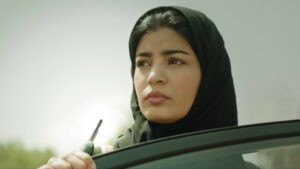 Dr Maryam in the former is the strong-willed doctor practising in a local hospital who faces blatant gender-discrimination from an older male patient who prefers to see a male doctor. Stopped at the airport from travelling when her permit expired, starts a series of unusual events that lead to Maryam putting her name down as a candidate for the local council elections.
One fact however that Maryam tries to hide is that her deceased mother was a wedding singer; and, here, lovers of classic Egyptian cinema will spot a connection between Dr Maryam and Zuzu, the bright University student fighting off stigma and discrimination because of her mother's profession as an entertainer in 1970s Cairo in Hassan Al Imam's 'Take Care of Zuzu'.
In 'Scales' Hayat is a 12-year old girl born in a mystical fishing village where families have to sacrifice one girl to the sea to appease the 'sea monsters'. Shot in luminous monochrome as a magical fable, Ameen challenges established beliefs and practises treating women as second-class citizens. Winning the 'Verona Award' for films with innovative vision, Ameen is an emerging talent to look out for.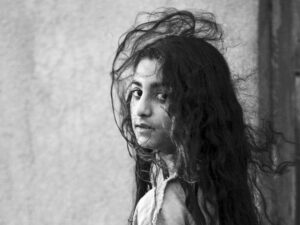 Tunisia led with no less than three films. Hinde Boujemaa's debut feature 'Noura's Dream' stars Hend Sabri as a mother standing up to her husband's oppression. Noura is neither presented as a victim nor as an angel; she is a human being struggling with raising three children as a single mother, and a woman with a desire for love and kindness. Sabri won the best actress award for her performance at El Gouna Film Festival.
Addressing women's status in Tunisian law and social standing, Boujemaa skilfully analyses through Noura's dilemma the choice between life as an obedient wife or as an independent but tarnished woman. She touches upon double standards, the moral decline of those in public office and prevalent corruption with a clear vision. Bearing in mind that Tunisian law treats women and men equally when it comes to sentencing in crimes of passion.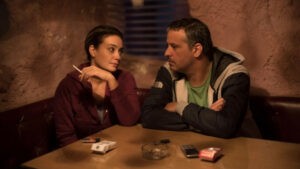 'Tlamess' by Ala Eddine Slim offers an enigmatic story that is described by the director as a tale of "a man and a woman living in symbiosis with nature". 'S' is a soldier running away from the army when he meets a mysterious woman called 'F' in a woodland. They come to bond through unspoken language and fight off forces of nature including a baby dinosaur. Perplexing as it seems, this film is a visually rewarding extravaganza pulsating to the beat of a haunting musical score from Oiseaux Tempete.
The third Tunisian offering was 'A Son' by Mehdi M Barsaoui that won its lead actor Sami Bouajila the best actor award at the Venice Film Festival. It follows a family's worst nightmare after their son is shot and left seriously ill in hospital in desperate need for an urgent liver transplant. Finding a liver donor with a matching blood group becomes a fateful event as it unravels long hidden secrets about the son's identity.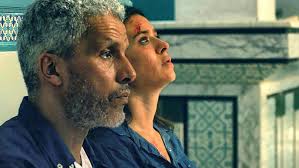 The victory of the recent Sudanese revolution and overturning of the military regime is echoed in Suhaib Gasemelbari's documentary film 'Talking About Trees' which won the Berlin Film Festival Best Documentary and Audience Awards. Gasemelbari follows four veteran Sudanese filmmakers (Manar Al Hiloo, Ibrahim Shaddad, El Tayeb Mahdi, and Suleiman El Nour) in their attempts to reopen a cinema and restore film-viewing culture in a hostile political environment. All four are cinephiles bound by long-term friendship and hope that one day Sudan will pack cinemas as was the case in the 1960s and 1970s.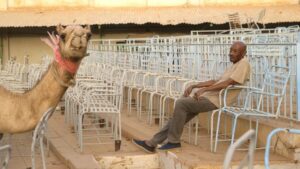 'The Cave' by Feras Fayyad was Syria's entry this year. It is a follow up to his 2017 award winning film 'Last Men In Aleppo'. Set in a secret hospital in Ghouta, the film champions defiant doctors led by Dr Amani and hospital staff in saving the lives of wounded civilians while surviving the most dangerous of chemical attacks and bombings. Set in a claustrophobic underground setting, the film compels the viewer to denounce the humanitarian crisis facing the country.
Elia Suleiman returns to his favourite subject of exploring Palestinian refugees' plight in his latest film 'It Must Be Heaven'. In this follow up to 'The Time That Remains' (2009), Suleiman sets the scene in Paris and New York analysing themes of displacement and alienation.
Last but not least, 'The Unknown Saint' by Alaa Eddine Aljem represented Moroccan cinema; a black comedy where a criminal is trying to recover a hidden loot now buried under a holy temple. The village people seek 'cure, happiness and wish-fulfilment' by offering money and prayers to the holy saint. While the village doctor – who is infuriated by the people's ignorance and simplistic belief in the power of an unknown' person – soon despairs and becomes one of the believers.
Watching the diversity of Arab cinema at the LFF, I was reassured that Arab voices and stories are no longer marginalised or forgotten. From women fighting against oppression, to film veterans trying to revive a nation's love for film, to ordinary people affected by violent extremist practices, Arabs are well and truly represented when it comes to the big silver screen in 2019.
Dr Khalid Ali is a Senior Lecturer in Geriatrics and Stroke Medicine at Brighton and Sussex Medical School, a Film and Media correspondent for Medical Humanities Journal, author of 'The Cinema Clinic: Reflections on Film and Medicine' and Co-Founder of Egypt Medfest, an artistic, cultural, humanitarian and medically themed educational film forum.